Register for classes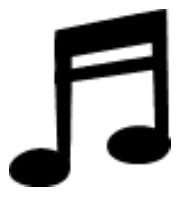 Take Note - see specific syllabi for instrument specific updates
 1. We are hosting an online music festival this spring. We acknowledge that the hope was to be "live" but the COVID situation is simply too unpredictable. There are many aspects of a live festival that are potentially problematic and we must be responsible to our participants, their families, the volunteers and the hosting venues.
Resulting changes:
a. As you know, the registration deadline has been delayed to February 23, 2022.
b. The FINAL deadline with accompanying late fee of $25 is February 25.
c. Duets, trios, quartets, concerti and choirs and welcomed. We ask that participants follow the local Health Unit's COVID recommendations during practice and recording.
d. Sight Reading classes are eliminated for this year. 
e. Videos must be submitted to WeVu (instructions to be provided following completion of festival registration)
f. Video submission deadline for Strings, Voice, Harp, Guitar, Musical Theatre, Mixed Ensembles, Choirs, Speech and Drama, Woodwinds, Brass and Percussion is 5pm, April 18.
g. Video submission deadline for Piano is 5pm,  April 25.
We realize these deadlines are 1 week earlier than the actual festival dates but please understand that each video is checked to be sure it is in the correct WeVu site. This process takes time.
 2. Please read the Syllabus and all General Rules.
 3. All registrants OR their teacher must reside in Windsor or Essex County, Chatham-Kent or Sarnia-Lambton.
 4. To be eligible for a money award, a competitor, in addition to receiving the adjudicator's recommendation, must have performed at least 3 solos (excluding Studies); the fourth requirement may be another competitive solo, Studies, Sight Reading, Composition or an ensemble piece.
 5. Registration deadline is 10pm, February 23, 2022. Late deadline is 10pm, February 25, 2022 accompanied by $25 penalty fee.
 6. During the Kiwanis Music Festival Windsor-Essex County, once an entrant is offered a recommendation to Provincial Competition by phone and email, that recommendation becomes null and void if it is not accepted within 24 hours after the offer is made by phone and email.
 7. Instruction from the Provincial festival: If entered in more than one local festival, competitors offered a provincial recommendation must accept the first offer.
 8. Open Classes – to be eligible, a competitor must be studying at the ARCT level. Age is not a requirement for these classes but level of study is a requirement.
 9. To be eligible to be named "Distinguished Award Winner" please see General Rules, #4.